Melissa
866-436-9439
melissa@pavlustravel.com
Favorite Destination You've traveled to: Edinburgh
Destination You'd Love to Go: Pompeii
Recommendations and Reviews for Melissa
All reviews are from actual Pavlus clients
Great job Melissa and Guest Relations.
2/2/2020
Pavlus Verified Traveler
I really did not know what to expect both with the cruise itself and also booking through a third party. Going into the planning (over one year before!) –I knew this river cruise would more than likely be a once in a lifetime family experience. Melissa was very helpful throughout–and worked hard to be sure we all were able to fly together on one flight (coming from 2 different destinations). I greatly appreciated this! Thank you, Melissa!
11/06/2019
Pavlus Verified Traveler
Excellent price and service. Melissa was always pleasant and helpful.
10/7/2019
Pavlus Verified Traveler
I found your agency and Melissa in particular to be very good to deal with.
09/22/2019
Pavlus Verified Traveler
We were very pleased with our recent Globus tour and the work done throughout the year by our agent Melissa. She has continually been helpful in responding to all of our questions, as well as keeping us abreast of any new information provided by Globus. We feel that we are in good hands with Melissa and will continue to contact her for our travel needs.
07/28/2019
Pavlus Verified Traveler
The trip was great and a huge reason why is because Melissa made sure every "i" was dotted and "t" crossed. All we had to do was go and enjoy!!!
05/30/2019
Pavlus Verified Traveler
My river cruise was amazing…all I hoped it would be and more! Can't wait to take another! I appreciate all Melissa did to make our journey a smooth one.
05/29/2019
Pavlus Verified Traveler
We had a great vacation and great service from our agent, Melissa. We were referred to Pavlus and we are pleased with the experience that we had.
05/08/2019
Pavlus Verified Traveler
Everything was top notch with both Pavlus and the Avalon cruise. My expectations for the cruise were significantly exceeded, and every detail of the trip was executed in a professional and painless manner for the customer – it was an absolutely wonderful experience! I'm grateful to Melissa who so graciously and professionally assisted in the early stages of trip planning and making final decisions. She was always accessible, courteous, and eager to help, which was very much appreciated. Hats off to all involved.
04/25/2019
Pavlus Verified Traveler
We were very satisfied with the service from Pavlus. Thank you for the wine and flowers provided by Pavlus! You are excellent in our book.
03/11/2019
Pavlus Verified Traveler
Appreciated the discount. Melissa was very good to deal with.
01/06/2019
Pavlus Verified Traveler
Melissa was absolutely a gem in planning our recent vacation. Melissa is an asset to your company!!! Melissa answers me via email or phone promptly which is extremely important when planning a trip !!! We are looking forward to our next vacation planned by Melissa!!!
12/24/2018
Pavlus Verified Traveler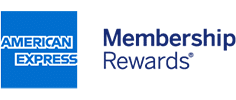 REDEEM POINTS FOR TRAVEL WITH PAVLUS TRAVEL.
Book with Pavlus Travel and use Membership Rewards® points from American Express for all or part of a cruise, vacation package, flight or prepaid hotel.
Terms & Conditions Apply
. We're Cruise Specialists with Great Cruise Deals, European River Cruise Experts & Europe Tour Packages retailers.