Rocky Mountaineer TOCs
Terms and Conditions Below are Accurate as of 5/28/2020
Terms & Conditions 2021 USD11. Force MajeureGCRC will not be responsible for the performance of this Agreement if prevented or delayed by acts of God, strikes or other labour relations matters, accidents, weather, traffic, airport conditions, lack of performance by third-party suppliers, or other causes beyond their reasonable control from meeting its terms. Nor will they be responsible for any loss or damage relating to train cancellations or any other cancellations.12. Cancellation PoliciesPlease refer to the Deposit and Cancellation Schedule on the previous page.Cancellation by GCRC: GCRC may, in its sole discretion, cancel an itinerary or portion of an itinerary at any time, prior to departure. Other than as a result of force majeure, GCRC will repay the deposit or charges for the itinerary or, where appropriate, a reasonable pro rata share thereof. In the event of cancellation of an itinerary in progress, GCRC may select and make available alternative transportation by bus or other means from the point of cancellation to the location where the cancelled itinerary was scheduled to conclude, or the place of its commencement, and reasonable accommodation (if any) required in the course of that return transportation. In no circumstances will GCRC be liable to provide or pay for any further payment, compensation, transportation, or accommodation including (without restriction) further transportation to your home or any other location. Except as specifically provided in this paragraph, the cancellation of an itinerary or portion of an itinerary by GCRC will be subject to the limitation of liability contained in section 10 of this Agreement.Cancellation by guest: If you cancel a confirmed reservation, notification from you or your travel agent must be received by telephone in GCRC's office or by email to reservations@rockymountaineer.com (travel professionals may e-mail sales@rockymountaineer.com).Please see the Deposit and Cancellation Schedule for cancellation penalties. Cancellation penalties may be subject to GST.Penalties will be calculated per person and based on the date the cancellation notice is first received. There will be no exceptions to any of the penalties.A change in train departure date (either rail-only or as part of an itinerary) is considered a cancellation. A change in the names of the guests on the booking (either rail-only or as part of an itinerary) is considered a cancellation.Refund Policy: Requests for refunds must be directed in writing to your travel agent or GCRC. Refunds will be in the same currency as the final payment and deposit. Unless stated otherwise, no refunds will be made because of airline delays, unused services, or other acts beyond the sole control of GCRC.BOOKING TERMS & CONDITIONS13. Brochure and Website Pricesa. All prices herein are quoted in American (USD) dollars. Please refer to section 14 for further details regarding GST. Prices and information in this brochure are for the 2021 season and are subject to change without notice. GCRC cannot be held responsible for any changes that may occur and reserves the right to increase the price of any travel arrangement up to the date of departure. This includes, but is not limited to, exchange rate adjustments, fuel surcharges, and airfare increases. Deposits along with final payments must be in the same currency as the booking. Changes to bookings such as alterations of services or cancellations are charged in the same currency of the original booking, and each change is subject to the current pricing as per the date of change. Prices displayed are per person based on double occupancy. Prices for singles, triples, and quads are available on request.b. Exchange Rate. The exchange rate used in calculating the published prices has been determined by GCRC based upon current and expected currency exchange rates at the time of publication. As such, the converted USD prices appearing in this brochure should only be used as a guide, and may differ from price at actual time of booking.14. Canadian Goods and Services Tax (GST)All prices are subject to GST, which will be charged upon confirmation of booking. Currently, the Canadian GST rate is 5%. Other sales taxes vary by province in Canada; therefore, applicable taxes may vary for itineraries with services delivered outside of British Columbia. Canadian taxes are subject to change. As such, guest billings may be adjusted as required.15. Product and Service ExclusionsThe following costs are not included unless otherwise specified: GST, fuel surcharges, transfers, gratuities, alcoholic beverages, meals, room service or other hotel incidentals, items of a personal nature, and all other items not specified in the description of the applicable Itinerary. We reserve the right to pass on any additional costs charged by our suppliers. No right of cancellation exists in this circumstance.16. Self-Drive Itineraries and Car Rental Policies Minimum requirements for car rental:• Driver must be 25 years of age, or older,• Possess a valid driver's licence, and• Hold a major credit card.If the driver's licence is not in English, an International Driving Permit is required. This is required for translation purposes to confirm the validity of the driver's licence for the safety of renters and for the car rental company. A credit card deposit will be required at time of car rental pickup to cover costs not included in the travel itinerary provided. These costs are the responsibility of the renter and are payable when the vehicle is returned. A car rental day is based on a 24-hour period. For example, if you have a three-day car rental and you pick up your car at 10 am, it must be returned at or before 10 am three days later; otherwise, you will be charged an extra day's car rental. Rates are available at participating locations in Canada. Rates include unlimited mileage on subcompact (Group A) through full size (Group E). All taxes and fees (including but not limited to Air Conditioning Excise Recovery Fee, Concession Recovery Fee, Vehicle Licence Recovery Fee, Energy Recovery Fee, Tire Management Fee, and Frequent Travel Program Fee) and surcharges (including but not limited to Customer Facility Charge and Environmental Fee Recovery Charge) are extra. Rates exclude LDW (Loss Damage Waiver), Personal Accident Insurance (PAI), and refuelling. Hotel parking, local toll, highway fees, or travel stickers required by local authorities are extra. Optional items/services such as child seats that are purchased locally are subject to local taxes and fees. Minimum age may vary by location.An additional daily surcharge may apply for renters under 25 years old. Upgrades to higher car class, additional rental days, and additional drivers are extra. A one-way fee will be charged if the vehicle is not dropped off at the location specified in the itinerary. You are solely responsible for compliance with all laws that may be applicable as a driver of a rented car, including but not limited to those related to the consumption of drugs and alcohol. 17. Deposit, Payment, and ChangesA deposit must be received at the time of booking to confirm your reservation, and must be in the same currency as the booking. See the Deposit and Cancellation Schedule. Final payment must be received no later than 60 days prior to the date of departure.American Express, MasterCard, VISA, JCB, Discover, Enett, China Union Pay, and Diners Club are acceptable forms of payment in addition to cheques. Final payment must be in the same currency as the deposit and booking. For cheques drawn on financial institutions outside Canada, an additional 15-day period is required (75 days in total) to permit international bank clearance procedures. Cheques should be made payable to"Great Canadian Railtour Company Ltd". Please submit payment to:Great Canadian Railtour Company Ltd1100-980 Howe StVancouver, BC, Canada V6Z 0C8Fax: 604.606.5145 Tel: 604.606.7245Credit Card BookingsFor payment by credit card, please have the following information available:• Name as on credit card• Address of the credit card owner• Type of credit card• Expiry date• Full credit card number• CVV2 number on the front or back of the card• Telephone number of the cardholderTo confirm the reservation, authorization can be made verbally by phone at 604.606.7245. Authorization to use a credit card number indicates compliance with our booking terms and conditions.Credit card payments must be in the same currency as the booking. Some credit card issuing banks may charge an additional fee for this type of sale. Check with your bank to see if this is applicable.Change Fee: A fee per person will be applied to each change made to the itinerary once the original booking has been confirmed. These fees will be charged in the same currency as the original booking. Change fees may be subject to GST.Change Fee for all Routes, Rail-Only, and Packages:(USD, excluding GST)Booking date to 61 days prior to departure$19.75 per person60–31 days prior to departure$39.50 per person30–15 days prior to departure$79 per personLess than 15 days prior to departureNo Changes PermittedA change fee will not be administered for an addition or upgrade of service. For a change in train departure date, refer to our cancellation policies. If there are any charges incurred by GCRC as a result of changes made, they will be applied to the booking in addition to the change fee.18. InsuranceIt is strongly recommended that you purchase trip cancellation insurance to protect your holiday investment; talk with your Vacation Consultant to find out what options you have. Should you upgrade the total cost of your travel itinerary, make sure you upgrade your insurance coverage to ensure the total amount of your trip is covered. Specific terms, limitations, and conditions apply to all travel policies purchased.Please ensure you understand your policy before you travel. Please call 1.800.665.7245 or 604.606.7245 to upgrade or purchase insurance. 19. Last-Minute BookingsLast-minute bookings are welcome; however, at the time of request, a credit card guarantee of full payment is required. Late package bookings require a minimum of 24 to 48 hours to request and confirm availability. Upon confirmation, the full credit card payment will be processed.20. Governing LawThis Agreement and the rights and obligations of the parties under or arising from or in relation to it are governed exclusively by and shall be construed in accordance with the laws of British Columbia and the federal laws of Canada applicable therein.21. ArbitrationAll disputes arising out of or in connection with this Agreement, or in respect of any defined legal relationship associated therewith or derived therefrom, shall be referred to and finally resolved by arbitration administered by the British Columbia International Commercial Arbitration Centre, pursuant to its Rules, before a sole arbitrator. The place of arbitration shall be Vancouver, British Columbia.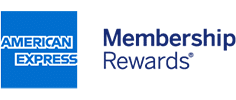 REDEEM POINTS FOR TRAVEL WITH PAVLUS TRAVEL.
Book with Pavlus Travel and use Membership Rewards® points from American Express for all or part of a cruise, vacation package, flight or prepaid hotel.
Terms & Conditions Apply
. We're Cruise Specialists with Great Cruise Deals, European River Cruise Experts & Europe Tour Packages retailers.