Winter Wanderer
Starting at
$3,614
Destinations & Sightseeing
Itinerary and Meals
Accomodations
---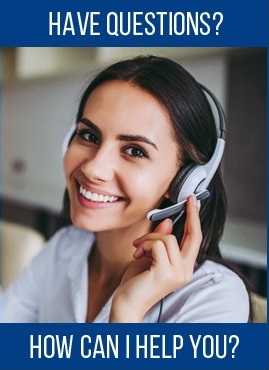 800.528.9300
Christmas markets, hot mulled wine, open fires & overcoats - unlike many places, Europe comes alive & fills with magic during the months of Winter. Sip coffee in front of the Notre Dame Cathedral, warm up over Ravioli in Rome, & visit a traditional beer hall in Germany. With 24-days to explore, you'll be feeling à la maison in no time.
Click for larger view.
Destination & Sightseeing
Paris to Lucerne
See Chablis & Burgundy vineyards

Lucerne
See the Wooden Chapel Bridge & Lion Monument in Lucerne

Barcelona
Explore Barcelona's Gothic beauty on a walking tour including Las Ramblas

Florence to Rome
See the Duomo, Basilica Santa Croce, Giotto's Bell Tower, the Baptistery & Piazza della Signoria on a locally guided walking tour of Florence
Learn about Florence's leather craft with a demonstration

Venice
Take a traditional Motoscafo across the iconic lagoon to the island of Venice
See the Bridge of Sighs, the Doge's Palace & St. Mark's Square
See Venice's iconic canals & gondolas

Vienna
Scenic drive along the historic Ring Road of Vienna & see St. Stephen's Cathedral & the State Opera House

Prague
See Charles Bridge, Wenceslas Square, Old Town Square and the Astronomical Clock

Berlin
See the site of Checkpoint Charlie
See the colourful East side Gallery and the iconic Berlin Wall


MEALS
Warm your bellies with the best of what Europe has to offer, from steaming plates of paella in Spain to hearty bowls of pasta in Italy. As well as breakfast every day except one, we'll keep you fed and watered with 11 dinners.
ITINERARY
Wandering around Europe winter style commences right now in London town. A few pleasantries and last minute snack grabs will take place before we hit the road in search of Paris.A few hours in and your jaws are already on the floor. These chalk cliffs that edge the English coastline are known as the White Cliffs of Dover, the first of many natural beauties we'll see on tour.On arrival in France we'll be in Calais, where we will take in the history of World War I battlefields as we pass the Valley of the Somme and Vimy Ridge. This sobering reminder of the war, and a historical talk will help us remind ourselves of the days gone by.Kicking off night one, we arrive in none other than the lust-worthy Paris! We know you've been dreaming of the sights of the city since way back when, so it's straight down to business as we start out right with a night tour to kick things off, marvelling at the city lit up by night and sparkling with romance from the top of the Montparnasse Tower (our treat, of course). City of love, city of light, city of bridges, Paris is known in many ways, and loved the world over. Cheese, wine, blockbuster sights at every corner, museums, shopping, the list is endless and the good times are only just beginning.
Rug up - complete with French beret - and hit the streets for croissants and coffee. Paris is your oyster (or snail) today - an open book with pages begging to be turned. Walk the endless galleries of the Louvre, admire high-end garb on the Left Bank, stopping for a bottle of wine and some cheese - essential fuel for exploring the city. For those itching for spending, take in the vintage shops of the Marais or St Germain and it's cute cobbled streets where people watching is essential. Tonight treat yourself with an optional dinner and show to top it all off - the Moulin Rouge, might we add. Music, dancing, and an obligatory photo in front of the famous windmill. Life = complete. Because when in Paris...
Enjoying the cozy vibes of a legitimate winter, we take things up a notch this morning and head to the Swiss Alps. The journey there will be a poem of scenic vineyards of the Burgandy region, and French countryside.Just when you think France is the most scenic place on Earth, we make a border cross into Switzerland; comparing the two would be completely inequitable. Let us paint a picture, Lucerne can only be described as gorgeous. Cobbled streets, mountain backdrops, swans floating past on a glassy lake, and the lure of fondue on the horizon, this is one spot you won't be forgetting fast. Rest well tonight knowing the winter wonderland of Lucerne is ours all day tomorrow.
When it's cold at home you just want to curl up in bed. But when it's cold in Europe, you just want to bounce out with endless vigor and explore those Swiss mountain chills. Start the day by opting to head up one of the famous mountain's of the region, for some of the greatest views in Europe, maybe even spotting some traditional horn players if the day is right. Back in town later, there's no shortage of things to do. Cross the Wooden Chapel Bridge, dating back to 1333 and the oldest covered bridge in Europe. Hungry? Opt for a deliciously creamy cheese fondue lunch to keep hunger pangs at bay before seeing more of the city, tempting yourself with chocolate, or treat yourself to a watch along the way, another famous Swiss export. Dream day!
Though we left France in body, part of our spirit stayed behind. Today we leave Lucerne to go pick it up, venturing to the country's second biggest city for 1-night of play before Spain.After rolling past the charming French countryside we grew very fond of, we'll pull up at Lyon where a charming Old Town is calling our names. Lyon is the gastronomic capital of France, so we'll head off in search of a quaint 'bouchon' to sample the local delicacies. Topped off with some beaujolais wine, but of course.
It's Spain day today, and we are ready. Out of Lyon & through the Pyrénées mountains in search of Barcelona - that's today's plan of attack.Year-round and Monday to Sunday, Barcelona is a hive of festive activities. The Catalonian capital's energy will capture your heart in an instant. Sunshine year round, great food and even better locals, here's just a start of the never-ending list of greatness. Channel Gaudi at Sagrada Familia, and Parc Guell,being sure to devour enough sangria and tapas to see your heart content. We'll start with panoramic views from the Mont Juic, and the 1992 Olympic Stadium before its back to the city to let the good times roll.
Cobbled lanes of the Gothic Quarter, strolling the famous La Rambla, dotted with wild Spanish architecture will season our day to perfection on our walking tour this morning as your guide uncovers the in's and out's of the city. There's plenty of free time to roam free and take in all this city has to offer. Head to the beach, get your Gaudi fix - essential for those in search of some incredible and to see to be believed architecture. Just don't tire yourself out - chances are you'll want to partake in the evening of Flamenco fun, sure to warm up the body and the soul!
Barcelona to French Riviera
As smitten as we are by Barcelona, we have more of Europe to conquer. Much, much more...You're not a real celebrity until you've frolicked on the French Riviera. And who are we to keep you off the A-List? Sapphire waters & endless glamour and colourful buildings of the town will be on show as we roll past this glitzy coastline. Tonight, we get local on the cobbled lanes of Old Town Nice, the Vielle Ville where we'll indulge on a much anticipated dinner of local delights. If you're not too full, we'll head to a local bar to see Nice by night, and celebrate just how life good is.
French Riviera including Monaco
Fragonard Perfumery in the French Riviera, now there's a place to check out! And stock up on perfume, obviously. Especially given the greatly discounted prices and authenticity of buying in France. What else? Grab roller blades or a bike and jet down the promenade, or the more keen can head up to the Chateau at the top of the hill for some of the city's best views.Please tell us you didn't throw away all of your pennies on perfume today? Because you're going to want a few spare coins tonight so you can play fancy. We're seeing the Monte Carlo Casino & the Royal Palace in Monaco where glitz, glamour and fast cars are seen on every corner. Ladies and gents dressed to the nines, and as they say, if you can't beat 'em, join 'em! Opt for dinner and refuel before the high rolling, there's a three-course meal guaranteed to set the mouth watering, complete with some wine to set the scene. The night is young!After a night on the blackjack table it's back to the coast and to bed, the next part of the adventure starts tomorrow.
French Riviera to Florence via Pisa
Today we say our farewells to the French Riviera and take our first jaunt into Italy. Pizza, pasta, & charming locals are about to warm us from the inside out.As if we were going to head straight to Florence without a sneaky side trip to the Leaning Tower of Pisa. Depriving you of the chance to perfect the holding-up-the-tower shot would be down right criminal.We are now nesting in Tuscany within the breathtaking city of Florence, and tomorrow will see you uncover it all. Tonight you can choose to begin your Tuscan love affair at a dinner nestled in the hillsides flanked by Cyprus trees and terracotta villas - think olives, cured meats, crostini & wine with live music to complete the scene.
Today will be split nicely between two of Italy's best cities, with Rome on our afternoon to-do list. Frolicking around Florence will mark our morning, with our local guide taking us behind the scenes & revealing the city's cultural beginnings. All the big sights will be complimented by a leather craft demonstration, part of Florence's artisan history.After a journey of ohhs and ahhs past cypress trees and olive groves, we'll be kickin' it in Rome. Wasting no time uncovering the city, we'll see some of the biggest Italian icons including the Colosseum & the Vatican City. Make gelato high priority in your free time - even in winter this box be must get ticked!
You could explore one of the world's greatest icons this morning, and walk in the footsteps of gladiators, it's hard to believe these sights still exist, and when in Rome of couse! If an unveiling of the Colosseum isn't your jam, make the day your own and do all the quintessential Italian things, like sipping endless espressos while the world rides by on Vespa. We recommend heading to the Trastevere for the ultimate people watching, over a steaming bowl of carbonara in its true home, flanked by a caprese salad of fresh tomatoes, creamy mozarella and basil.When in Rome...take an optional guided tour of the Vatican Museums, including the Sistine Chapel and St. Peter's Basilica. Religious or not, the Vatican's Italian Renaissance church will send shivers down your spine. This is also the day to learn a thing or two about the Colosseum & do a bit of your own exploring. Espressos and people watching should be high priority.
It's impossible to get enough of this country. Just when we think Pisa, Florence and Rome have quenched our Italian thirst, we leave the capital and find another extraordinary city waiting a little further north.After zigzagging our way through the Apennine mountains and past the terracotta city of Bologna, we are embraced by Venice. Known as the "floating city," you will be enchanted by this fairytale setting from the moment we arrive.
Wakey wakey wanderlusters! The less you sleep, the more time you have perusing the prettiness of Venice, and it's yours for the entirety of this glorious Italian day. We'll be jumping aboard our own private boat and hitting the canals en route to the historical heart of the city to get straight into the city sights. A guided walking tour and a gondola ride are up for grabs, or you can always choose to get lost on your own and see where the maze takes you. Being disappointed come sunset is completely implausible.
Satisfied with all the good vibes Venice has delivered, we will move on to Vienna, leaving Italy in exchange for the Austrian capital.Wooden chalets and green mountains occupy our Sound of Music drive through the Dolomites. On arrival in Vienna we will be greeted by a cultural hub bursting with historical cuteness and the chance to see a Mozart and Strauss concert in one of the city's palaces...yes, a palace (just the way they roll here in Vienna).
Let's make one thing very clear: if you want to make your whole day about full-bodied Viennese coffee & warm apple strudel with whipped cream, we're not going to judge. Those who can drag themselves away from this heavenly situation can take in the Schönbrunn Palace, then stroll the streets for a walking tour to see the St. Stephen's Cathedral & the State Opera House, and stopping by Swarvoski for some glittery gifts for friends back home.
Vienna to Munich via Mauthausen
Vielen dank, Vienna! We are officially in love with everything you are. We'd stay for another strudel but we've heard about the beer culture in Munich and we're a little bit intrigued...Before we arrive in mighty Munich, we make a sobering stop at Mauthausen Concentration Camp memorial to remember Germany's turbulent past.Even when Oktoberfest isn't in full swing, Munich is a treasure trove of Bavarian cultural experiences. After exploring the Old Town and seeing the Glockenspiel & Marienplatz, throw your feet up in a traditional beer hall, downing roasted pork knuckle & a stein of one of Germany's 5000 brews.
Although we're checking out of Munich today, this is not the last Germany has seen of us. We will reunite with this fine country after a gratifying stint in the city of Prague.The capital of the Czech Republic is fast becoming one of the hottest spots on the European map, and today you find out why. Cathedrals and pretty bridges should mark the start of your roamings in this spirited city, starting with a walking tour. Gothic vibes, the famous Charles Bridge, astronomical clock and St Vitus in the cobbled castle district will leave your jaw dropping at just how amazing and old this continent really is. Rest assured you've seen a lot, and we have all day tomorrow to carry the journey along.
Wake up and throw on your winter woolies asap - you're in the midst of a UNESCO World Heritage city and its begging you to come out and play. Stumble down pretty lanes and into romantic courtyards, or take to the shops for some traditional bohemian treasures. Tonight, go in search of dumplings, goulash and famous Czech beer.
Prague to Berlin via Dresden
Pack your bags and say your sincere thanks to the Czech Republic for being such a lovely host. As promised, we're heading back to Germany for a bout in Berlin.A drive from Prague to Berlin would not be complete without stopping in Dresden. Destroyed by World War II, the rebuilt town is now a symbol of resilience, soaked in the rebirthed beauty of an Opera house, the domed Frauenkirche, & the Royal Residence.Bursting with energy and good vibes round-the-clock, playing nocturnal for the two nights we have in Berlin is a way to explore this city known for exploring both day and night.
Big night or not, you're going to need to drag that backside out of bed - Berlin deserves your attention. Check out the East Side Gallery with its graffiti art as you learn about the divide of the east and west of the city, stopping for some essential photos en route. You can sign up for the city's historical walking tour to discover even more ending up at Checkpoint Charlie. Currywurst, ampelmann symbols, this city rocks, and once again the night is yours to make the most of being in a world famous club spot.
It's time to hit the original fast-track of the autobahn and make our way out of Germany. We have one last city to tick off & it's a particularly special one...Weaving through Dutch countryside we find ourselves in the famously eclectic capital of Amsterdam. Waste no time sussing out its quirks, starting with the canals and gable houses before heading on to the Red Light District if you're feeling adventurous.
Opportunities in Amsterdam are infinite & the day is yours to explore one of the world's most unique cities.The final night on trip together culminates with a chance to join a farewell dinner at the beautiful fishing village of Volendam & an opportunity to cruise the famous canals and revel under the city lights.
Down your breakfast and wipe away your tears - this is always the worst day of the trip. Just remember, we have hundreds of other trips across the globe to keep the wanderlust in working order. Hitch a ride with us back to London or we can drop you to Schiphol Airport by about 10am. What a 24-days it's been!Cross off another country off your list as you cruise through Belgium on your way to Amsterdam.
Disclaimer: Prices listed are per person, based on double occupancy, and in USD. All promotions are valid for new bookings only, capacity controlled and valid on select dates and departures. Individual Terms and Conditions will apply to all promotions. Any promotion can be withdrawn at any time without notice. Please speak with your Pavlus Travel Planner for complete vendor terms and conditions, including eligible tour and cruise dates.